There are some new exhibits in Olin Library displaying the wide array of materials that can be found in Special Collections & Archives.
Homage to Samuel Beckett
(1st floor exhibit cases)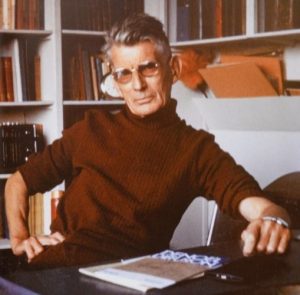 It began with a paper written for a Wesleyan French class in 1960 and culminated in a nearly thirty-year friendship between Dr. Jay Levy and Irish/French playwright Samuel Beckett (1906-1989), winner of the 1969 Nobel Prize for Literature.  This exhibition commemorates the recent gift of Beckett correspondence, books, photographs, and other materials, to Wesleyan's Special Collections & Archives from Dr. Jay '60 HON '96 and Sharon Levy. Jay Levy's illustrious career as a prominent AIDS researcher central to the discovery of HIV is well known at Wesleyan and elsewhere.  His lifelong passion for the Theatre of the Absurd, especially the work of Samuel Beckett, reveals another dimension of the man and serves as an inspiration to all who believe in the power of a liberal arts education.
Henry Bacon
(Basement exhibit cases)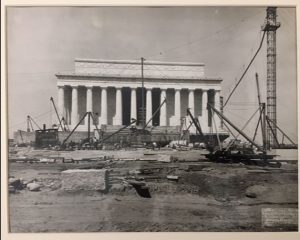 Architect Henry Bacon (1866-1924) is best remembered for the Lincoln Memorial in Washington, D.C.  However, Bacon also shaped the Wesleyan campus.  His first building, Eclectic, was completed in 1907.  He served as de facto campus architect from 1913 until his death in 1924. Bacon's papers in Special Collections & Archives are a rich resource for the study of the methods and influences of a successful working architect of the late 19th and early 20th centuries and also offer insights into Wesleyan's history.
Highlights of Wesleyan Football History, 1881-today
(1st floor exhibit cubes in Campbell Reading Room)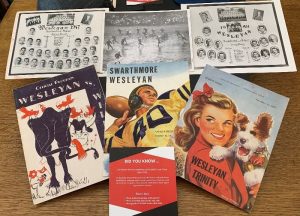 Did you know that Andrus field at Wesleyan is the longest continuously used football field in American college football? Come see some artifacts and material from the 138 year football history at Wesleyan University.